In the world of ad marketing, where every click and view counts, a new threat has emerged that's causing headaches for digital advertisers and publishers: SDK spoofing. This sneaky technique messes with the data that shows how well ads are working. Imagine fake clicks and made-up views, all designed to make ad campaigns look successful when they're not. It's like a shadow that's hard to see, but it's messing up the game.
The severity of the issue can be well described through a statistic that states that SDK spoofing is capable of siphoning off 80% of all ad budgets. This blog dives into what SDK spoofing is all about, how it works, and most importantly, how digital advertisers and publishers can shield their campaigns from its harmful effects. Let's shed some light on this shadowy issue and find ways to outsmart it.
What is SDK Spoofing?
SDK spoofing is a cyber maneuver in which fraudsters manipulate software development kits (SDKs) to fake genuine app interactions. This technique involves tactics through which fraudsters fake an app install using a legitimate device though there is no install that happens in the first place.
The stages of this process involve the following-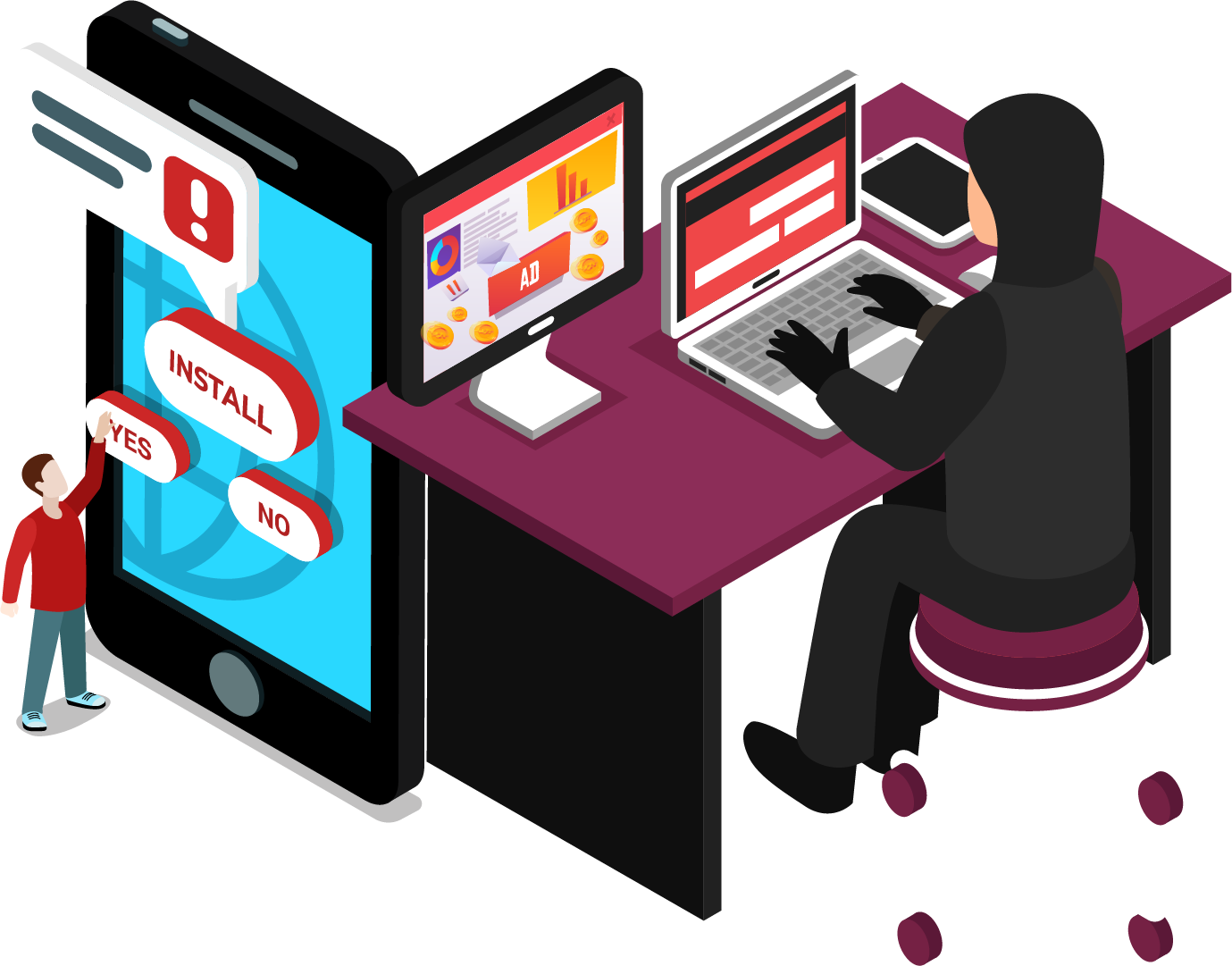 How does it impact advertisers?
How to avoid SDK Spoofing?
As we traverse the intricate landscape of mobile ad marketing, SDK spoofing is a stark reminder of the ever-evolving challenges that digital advertisers and publishers face. By staying vigilant, vetting partners, implementing robust verification systems, and embracing cutting-edge anti-fraud solutions, the ad marketing ecosystem can emerge stronger, more resilient, and fraud-free.