In the ever-evolving landscape of digital advertising, the phenomenon of "click redirection" has emerged as a significant concern for programmatic publishers. As digital publishers, we often rely on the premise that when a user clicks on an ad, they will be taken directly to the intended destination – a seamless journey for both the user and the advertiser. However, the reality can be quite different.
According to sources, 28% of loss due to web fraudulent traffic happens over mobile. Click redirection and other forms of mobile ad fraud form a majority of this loss that can severely impact mobile advertisers as well as publishers. From credibility issues to the generation of fraudulent impressions, this blog delves into the intricate world of click redirection, shedding light on how it works, its impact on programmatic publishers, and most importantly, how you can protect your campaigns against this ad fraud technique.
What is click redirection?
Click redirection is a deceptive practice that can undermine the integrity of online advertising campaigns. To understand it better, let's break down how this technique operates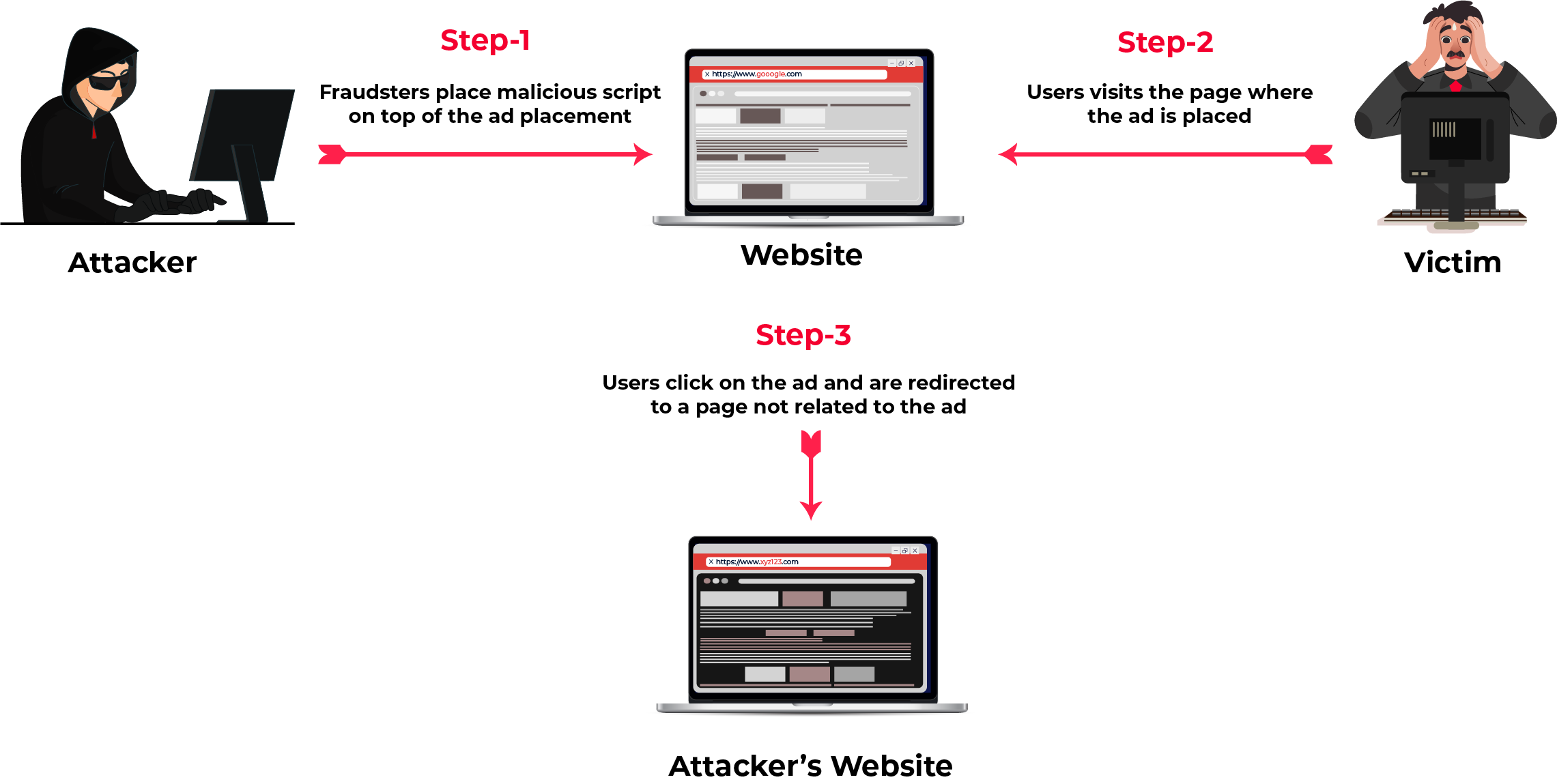 Impact of click redirection on publishers
Apart from advertisers, publishers also face harsh consequences of this unhealthy scheme deployed by fraudsters.
How to avoid click redirection?
Now that we understand the detrimental impact of click redirection, it's crucial to explore strategies to protect your ad campaigns and, by extension, the interests of programmatic publishers. Here's how to avoid falling victim to this ad fraud technique
As a digital publisher, staying vigilant against ad fraud techniques like click redirection is crucial for protecting your reputation and revenue streams. Ads clicking should not lead users to unexpected or irrelevant destinations. By understanding how click redirection works and taking proactive steps to prevent it, you can ensure a more transparent and trustworthy advertising environment for both your audience and your valued advertising partners.