Digital advertisements are one of the best sources of revenue optimization for publishers in the programmatic ecosystem. According to eMarketer, programmatic advertising accounted for 86.5% of all digital ad spending in 2021. While there are limitations arising from ad blockers in terms of reaping the full-fledged benefit of revenue maximization, publishers are looking for different ways in which they can squeeze the most out of selling their inventory at premium rates. Connecting with multiple ad networks on a CPM/CPC basis without the right strategy may not fetch the required results.
Let's discuss a few steps that can be undertaken to increase ad revenue from websites.
1. Build and optimize your content
If we do the math, the logic is simple.
Quality content = Quality traffic 
Quality traffic = Increased revenue 
Curating content in different forms is the best way to up your game in terms of organic search results and driving quality and relevant traffic to your website. The more relevant users visit a website, the greater would be the impressions achieved on the ads hosted by the publisher. To build quality content, the following are the steps that must be taken:
a) Choose a commercially viable sector to produce content. The more relevant the content on your website to the users, the greater are your chances of attracting brands from such sectors to purchase your inventory. Moreover, the content developed based on the favorable niche must be optimized accordingly to attract potential advertisers. 
b) Determine the right keywords for your niche. This is done to ensure that you focus your content on selected profitable keywords; thereby being indexed by the search engines effectively only for such keywords.
c) Build content of suitable scale and length. A research study shows that the highest-earning content length is around 750-1000 words. This length also involves optimizing content based on the appropriate number of sentences (5 sentences) per paragraph and other metrics which must be mastered to secure a good SEO score. 
2. Try different ad formats 
Now that you know the kind of content that you must build for your niche, your next task is to test the content in different formats. If your niche has maximum advertisements in the form of display ads, focus more on creating customized display ads in different sizes. If text ads are preferred in your niche, ensure that they are prioritized over other ad formats. Creating a contrasting colour theme for such ads concerning the theme of the website also make them appealing.
3. Experiment with ad placements
Ad placements are ad units on a publisher's website that specify the areas where the advertisers are allowed to display their ads. If you are using Google AdSense, you are allowed to define your placement criteria or go for automatic placements. This is where lies an opportunity to experiment with placements that lead to higher Click-Through Rates (CTR).
While partnering with ad networks on a CPM basis, ad viewability is an important factor. If the ads do not get the required impressions, publishers are at risk of losing revenue. Thus, placing ads near the Call-To-Action (CTA) button or simply relocating them from the left panel to the right panel of the website are various forms of experiments that can be undertaken to determine the most suitable placement.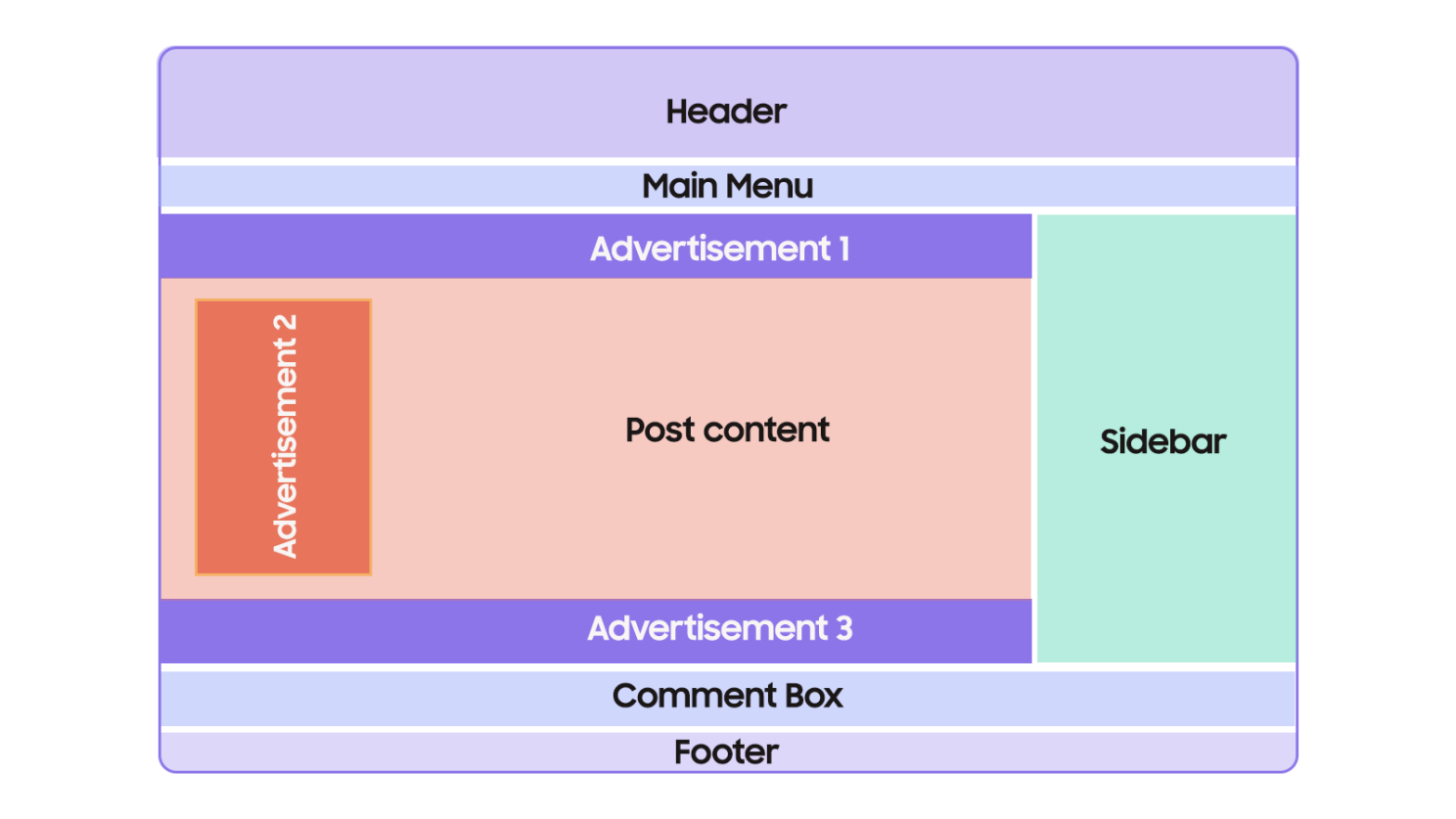 4. Test Ad Sizes
Testing ad sizes in different placements also have a significant impact on the clickthrough rates and eventually, on the revenue. The three most recognized sizes as per Interactive Advertising Bureau (IAB) are Leaderboard (728×90), medium rectangle (300×250), and skyscraper (160×600).  Other recognized ad sizes are billboard (970×250), smartphone banner (300×50, 320×50), and portrait (300×600).
Replacing the traditional Leaderboard (728x90) size with a link unit (728x15) from Google AdSense for displaying four horizontal links and various other size experiments can reflect definite changes in the revenue earned. The trick is to tweak the placements and look for alternatives that fetch better results.
5. Consider ads from different Ad Networks
If your website functions only on partnering with ad networks on a CPC basis, it may fetch revenue in varying proportions. However, it's always recommended to enter into contracts with ad networks on a CPM basis. It drives greater revenue as compared to the CPC technique of advertising mainly because the publishers earn for the number of impressions under the CPM model as compared to the number of clicks achieved. However, when the content available on your website caters to a wider audience on a generalized basis, revenue from either of these techniques may reduce in the long term.
In that case, you have an option to optimize your content by focusing on a particular niche and partner with affiliate networks that pay you on Cost-per-Action (CPA) basis. Eventually, it's up to the website owner to decide which ad network shall provide maximum revenue and the best way to identify it is to test, test and test! 
6. Optimize the ad inventory value
This can be done in the following ways:
a) Test new UI elements that increase user engagement. This involves incorporating 'swipe' features for reading the next article without having the user click on a specific link. This increases the user time per session which in turn increases engagement with different elements of the website (including the ad inventory)
b) Prioritize the right metrics. If the goal is to ensure a greater number of website visits, prioritizing ad placement is crucial to ensure the click-through for the ad increases. Similarly, the metrics provided by various analytical tools help in understanding how the ad inventory value can be optimized. Prioritize goal-oriented metrics that can be tested and are actionable. 
c) Implement and optimize header bidding. In terms of maximizing revenue, header bidding is the best bet for publishers to attract maximum demand partners and get the best price for their premium inventory. To ensure that your header bidding setup is up to the mark, you can implement a few steps like having a timeout for each impression. This ensures that the header bidding partners are given a similar time to respond when the call for auction is made. Any bid that responds late can be disregarded.